Welcome to Maria Immacolata Catholic Church, a Catholic Community under the patronage of Mary, Mother of Jesus, celebrating with vibrant liturgy our calling to conversion and growth as we reach out to "act justly, love tenderly and walk humbly with our God." (Micah 6:8)  
We are a diverse, vibrant and faithful community in the Diocese of Houma-Thibodaux and we warmly welcome you to our parish life and the celebration of Holy Eucharist.
246 Corporate Drive / Houma, LA 70360 / 985-876-3313 
Office Hours
TEMPORARY MODIFIED HOURS: Monday - Friday 8:00 a.m. - 2:00 p.m.
Mass Times
SUNDAY MASSES
Saturday: 4:30 p.m. Vigil Mass
Sunday: 8:30 a.m., 10:30 a.m., and 5:30 p.m. (Youth Mass)

DAILY MASS / COMMUNION SERVICE:
Monday: 12:10 p.m. Communion Service
Tuesday - Friday: 12:10 p.m. Daily Mass
Reconciliation and Adoration
RECONCILIATION (confessions)
Saturday: 3:30 p.m. - 4:15 p.m.
Sunday: 8:00 - 8:20 a.m.; 10:00 - 10:20 a.m.; 5:00 - 5:20 p.m.
Or anytime by appointment
ADORATION
Wednesdays 5 p.m. - 7 p.m.
Report Abuse
We are here to help: In response to the Charter for the Protection of Children and Young People from the United States Conference of Catholic Bishops, the Diocese of Houma‐Thibodaux, The Outreach Line, and the Victim Assistance Coordinator is an effort to continue the diocesan commitment to support healing for people who have been hurt or sexually abused recently or in the past by Church Personnel representing the Diocese of Houma-Thibodaux. If the accused is Church Personnel representing the Diocese of Houma-Thibodaux call the Diocesan Outreach line (Victim's Assistance Coordinator) AFTER it has been reported to the local police or Sheriff's Department. (985) 873-0026 or (985) 850-3172
Thank You
Donations to your Church Parish are still needed. Please consider giving online.
https://micchouma.weshareonline.org
Spiritual Communion
Act of Spiritual Communion
Whenever you cannot go to Mass or receive the Eucharist, there is a prayer that allows you to make a Spiritual Communion. The Act of Spiritual Communion was written by St. Alphonsus de Liguori:
(You may make this Spiritual Communion anytime you need it and as often as you need it)
Videos / Mass Intentions
Live-Streamed Videos on Facebook
Weekday Services are Live-Streamed at 12:10pm Monday - Friday
Sunday Masses are Live-Streamed at least once each weekend (primarily at 4:30pm on Saturdays)
Select here to access our Facebook Page Live-Streamed Videos
(Note: You do not need to have a Facebook account to view these videos)
Hurricane Ida Update
HURRICANE IDA UPDATE (12/31/2021 @7:45pm)
MASSES WILL CONTINUE IN THE COMMUNITY CENTER UNTIL FURTHER NOTICE.
MASS TIMES: Monday: Communion Service at 12:10pm / Tuesday - Friday: Daily Mass at 12:10pm / Saturday Vigil Mass at 4:30pm / Sunday Masses at 8:30am, 10:30am, and 5:30pm.
Please continue to pray for our Church and for all who have been affected by Hurricane Ida.
Our Lady of Prompt Succor, hasten to help us!!

This fund is used for Hurricane Ida disaster relief of our facilities and grounds. You may set up a one-time or recurring donation to our church parish.
Bible Readings for the Week
Weekly reading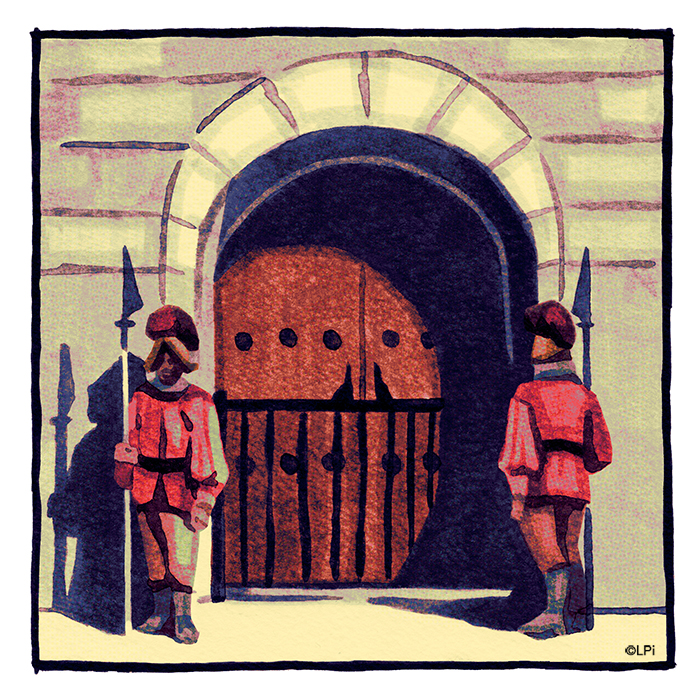 Weekly reading
Readings for the week of December 3, 2023
© Liturgical Publications Inc
Maria Immacolata Church App
Looking for an easy way to keep in touch with your Church?
Install our NEW App, "WeConnect Parish App", to your Smart Phone. Here are the links to add the new App to your phone:
(Note: our old app was retired in mid September 2019)
Online Donations Benefit Catholics